ABOUT US
Located at the entrance of the Mainlands Retirement Community, Francis M. Lee has been assisting people with their Estate Planning since 1990. His team is dedicated to working extremely hard to gain the trust and confidence of their Pinellas County Clients.

The office setting is unique in that it provides a comfortable neighborly setting and allows clients to be in a non- stressful atmosphere that eases the process of making important decisions.
our AREAS OF EXPERTISE
ESTATE PLANNING
Trusts / revocable living trust
living will / health caRe surrogate
probate eState administration
real estate
real estate closings, deeds
wills
durable power of attorney
trust administration
contracts to sell without realtors
OUR COMMITMENT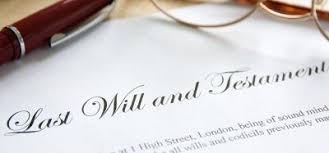 The dynamics of families in today's world can be quite complicated. Whether traditional, single, partnerships, mixed or blended families  Attorney Francis M. Lee strives to address each family's specific needs.
Our commitment is to develop and maintain long term relationships with our clients. It is not uncommon where we have represented children and even grandchildren of our original clients. We even take the extra step and make sure our client's pets are protected too!
Quite frequently family members of our elderly clients live out of State and have many questions and concerns about their parents well-being. Many times it is necessary to take immediate steps regarding health care decisions and financial matters . During these critical and often stressful times Attorney Francis Lee  works very closely with the families to make sure hospitals and financial institutions have the necessary legal documents so that the client 's best interests are served. We go above and beyond assisting in these family matters however always respecting the confidentiality of our clients.
We take great pride in providing that personal attention in a community atmosphere. Practicing in the Mainlands' community for over 28 years has been an honor and a pleasure. Both Kathy and Lisa are very devoted to our clients and have been loyal hard working  members of the team for 26 years and 17 years respectively . This speaks volumes to our commitment.
MEET OUR TEAM
Attorney Francis M. Lee
◘ Former Asst. State Attorney in Pinellas County
◘ Former  Pinellas County Traffic Court Hearing Officer for over 20 years
◘ Graduate of University of Buffalo
◘ Graduate of University of Toledo College of Law
◘ Estate Planning/ Real Estate Practice since 1990
Lisa Spaid
◘ Estate planning
◘ Probate / Trust Administration
◘ Office Management
◘ 17 Years with Attorney Francis M. Lee
Kathy Wilson
◘ Real Estate
◘ Title Insurance
◘ Contracts
◘ Over 30  years' experience and 28 years with  Attorney Francis M. Lee
Honesty, Integrity and Personal Attention
What's In the Garden & Kitchen?
---
In addtion to my passion for law, I have love of all things in the garden and kitchen. Keep up with my latest recipes and garden varieties.